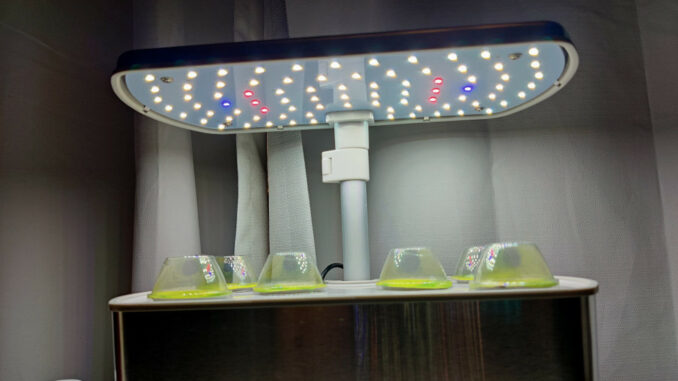 Here I Go Again
There is nothing like cramping your style other than moving.   The packing the unpacking – especially unpacking.   A little over a year now we've finally got to my hydroponics and microgreens sprouting kits.  That's when I noticed my AreoGarden Harvest Elite Kit along with an Heirloom Salad Greens seed pod kit.   So what the heck, let's start it up again.
AeroGarden Elite Harvest
An easy all-in-one setup the AeroGraden Kit is a basic six seed pod system available from AreoGraden, Amazon, Costco, and so on.  If you are interested, I would recommend that you shop around (currently Amazon seems to have the best deal, (I have hyperlinked to the current Amazon deal).  While there are other kits and DIY approaches that I have shared over the years, the AeroGarden system is a very simply way to get you started with growing with hydroponics.  In this case, I am setting up a Garden Kit.  
Easy Peasy
As you can see from the following pictures, the assembly of the kit is truly amazingly simple – if all else fails, read the instructions. For a more detailed step by step, check out my earlier 2020 post (AreoGarden Harvest Elite Review)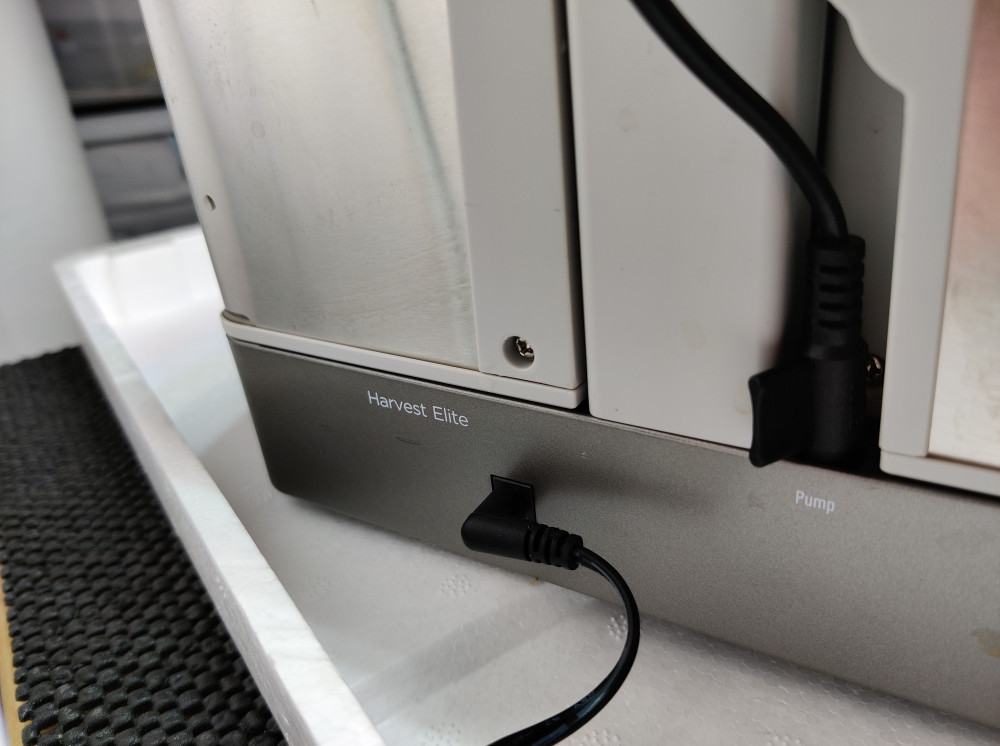 Setting Up the Clock and Program
The only frustration that I run into each time is setting up the clock and program.  The buttons are shallow – what I mean is you don't get a good sensation of pressing the button until you see it change.   To get started press the button on the right with the Green Leaf and using the up and down buttons you can navigate through the menu. Depending on the AeroGarden seed kit you have you purchased the setup menu will adjust lighting to suit the needs of that kit.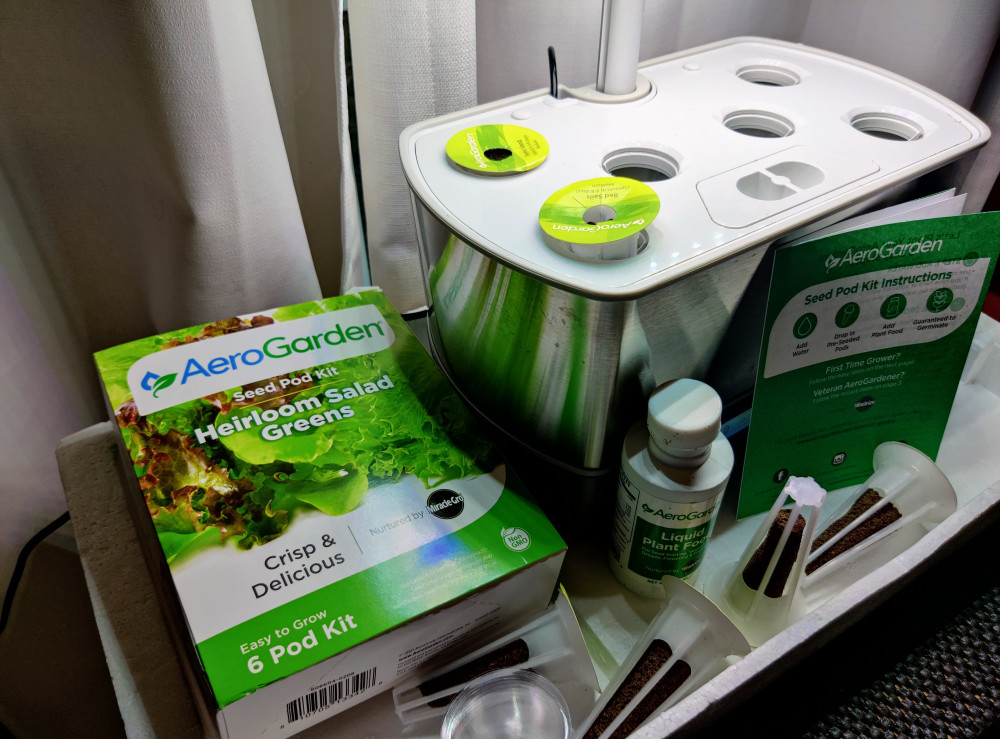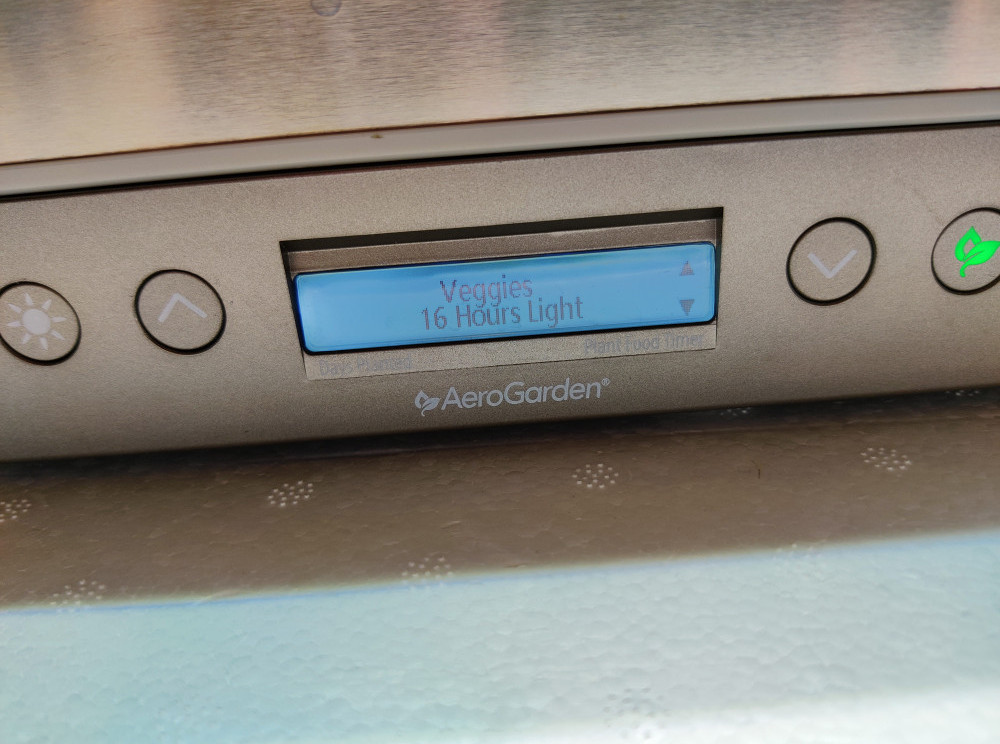 Seed kits
Each AeroGarden Seed Kit comes with everything you need.   Pre-seeded pods, along with liquid and instructions.  A basic kit comes with the unit – when reordering just make sure that you order the correct number of pods that your unit uses.   
 You are Off and Running
The indicator panel light will let you know when you need to add water and feed. So, from here on out, it is pretty much automatic as you let the veggies grow.   Around day 2 -3 you should see some plants spring up and by eight you may want to thin them out if there seems to be too many growing in one pod.