"It used to be hydroponics was just a nod, nod, wink, wink, word for pot growing. Now it is accepted by consumers as a preferred method of growing high-quality food."
– Michael R. Christian, Founder of American Hydroponics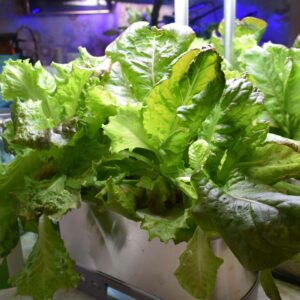 How many of you grow your own food?   Sadly, like most of us the closest we come to that "farm experience" is walking up and down the produce section of the local Fresh Market. Most U.S. Consumers have lost access to freshly grown local food.   What if you could replace some of what you eat with freshly grown vegetables? Vegetables grown and harvested year-round. Where you, not corporations, controlled what was being put into making your food. Yes you can, with homegrown hydroponics.   Our site will help you with the resources you need to get started, so that you can grow your best with hydroponics.   
We are combing the internet each day to find the best articles and videos on DIY hydroponic gardening.    In our posts we will share what we have experienced, reviews of best videos, articles, and products to help you on your journey to become self-sustaining.   If you desire to eat healthier, hydroponics is a great way to go.  Look forward to your suggestions and comments.  If you have something specific, please feel free to reach out to us via our contact us page.   
Below is our most recent posts to check out a more complete list please visit our Posts and Reviews page.
(Visited 634 times, 1 visits today)