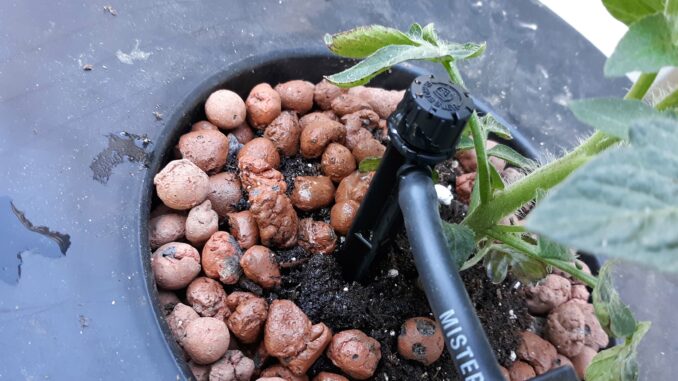 Drip Buckets are one of the most popular hydroponic systems you will find out there. In this video, I will walk you through step by step on how to build one yourself. Quick and easy this system can be built from parts found at a local Hardware, Building Supply or ordered online from Amazon, eBay and/or etc. Great for larger plants like hydroponic tomatoes and peppers.
What you will need for this project is:
5-Gal Bucket (HPDE 2 Plastic – Food Safe)
6-inch Wide Lip (Net Pot Lid) – At publishing the best price was from 1000Bulbs. Please Google "Net Pot Lid" to find the best price.
Small Submersible • Home Fountain Pump
1/4″ Drip Irrigation Hose
Spray Drip Irrigation Multi-Stream Stake
Irrigation On/Off Valve (optional)
Depending on the Pump's outlet adapters you may need hoses and reducers to connect the 1/4 in hose to the Pump. I cover this in the video below.
Plant Medium
Light Timer  (This used to turn the pump on and off at specific times)
Extension Cord
Drill and Drill Bits
Follow us on  any of our channels Facebook, Twitter, Pinterest or Instagram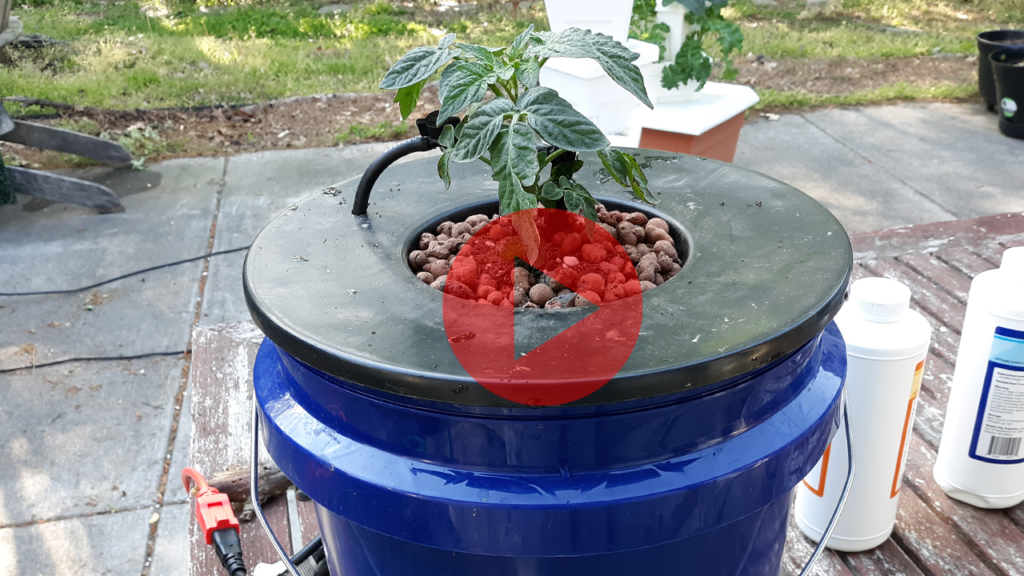 As covered in the video you may or may not need to rig something like below in order to connect the Pump to the irrigation hose.