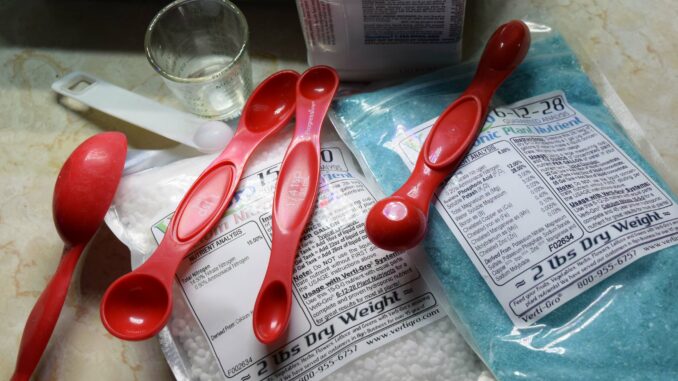 When you starting out in hydroponics we recommend that you start with premix nutrient formulas. You can find ready-made solutions on Amazon.


Once you get the hang of it, you may want to consider mixing your own to save money. Here are some dealers that have been recommended to us. We are not an affiliate of any of these companies.
This is not intended as a comprehensive list.  If there are any other vendors that you have found that we should add or delete please let us know in the comment section below.