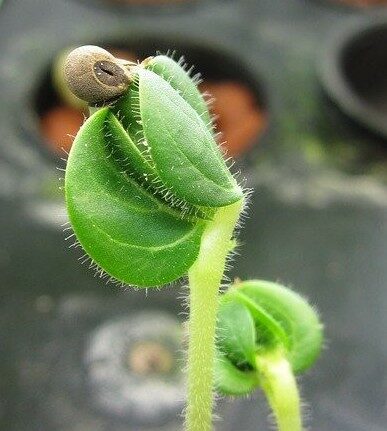 Are you thinking about getting started with Hydroponics?  Would it surprise you that plants just like people need certain things to survive? Namely, these are water, sun, air, and nutrients, you'll notice that we didn't include soil. Here is the amazing thing about plants, they don't need soil to grow. They can be grown using water, sunlight, air, and nutrients. Getting started with Hydroponics doesn't have to be complicated, nor expensive. So, let's get you on your way growing your best.
The Benefits of Growing with Hydroponics:
Grow anywhere.
You can create an environment that no pesticides are needed.
Year-round growing.
Estimates of 20% – 50% less space.
Growth rates can be faster since you can control temperature, light, nutrients, and moisture.
Up to 90% more efficient use of water.
What Every Plant Needs 
Unlike humans, plants have some very basic needs, if you provide for these needs in the right amount you will be amazed by the results.   Here is a breakdown of what every plant needs:
Air (You got to breath)
Light (Unless you are a mushroom)
Water (Water should be in the sweet spot of 5.5 – 6.3 pH range and no chlorine. Tap water is usually in the range of 7.8-8.0 ph.  A simple pool test kit can help you find out what you have.   You can use baking soda or vinegar to adjust your ph up or down. As for chlorine – leaving an uncovered container out  for a day or so helps to release chlorine.)
Nutrients.
Usually, it is soil that provides the nutrients; but in the case of Hydroponics, we provide these nutrients in the water. So, what are the main nutrients? Here are the main ones:
Nitrogen: This is a biggie. Nitrogen in the form of Nitrate is what plants use to build their foliage and gives them that green color that we all know and love.
Calcium: Calcium helps the plant to create strong cell walls and is necessary for the plant to use nitrogen.
Sulfur: Assists in the production of good stuff like amino acids, proteins, enzymes, and vitamins.
Potassium: This is what helps the plant to retain water and build resistance to disease and insects.
Phosphorus: You got to have roots! Phosphorus is key to both root and flower development. In addition, it helps to make the plant hardy so it can withstand environmental stress.
Magnesium: Working with Nitrogen, Magnesium helps with the creation of that green color.
There are a variety of sources for nutrients.   If you are lucky, you have a local dealer such as I love Hydroponics, in your area that can help.   If not, Amazon is a good place to start, The following is a beginning list that should be of help.  Let us know if you find other sources that you would recommend.  We are always on the search for good stuff at reasonable prices.
Check out this link from "Green and Vibrant" for their Best Hydroponic Nutrients 2019: Review and Buying Guide
Key Elements of Hydroponic Systems
While hydroponic systems vary, they all have the same basic elements:
Lights: If you are growing outdoors that can be the Sun, indoors you'll need to grow lights. (Again, we are not talking about mushrooms here. We'll be covering lighting in another post.)
Growing Medium: Fancy word for something other than soil. Growing medium varies Rockwool, Perlite, Clay Pellets, Gravel, just to name a few. We'll get into this more as we go along.
Nutrients: Nutrients can be clumped into two groups:

Macronutrients: Those that the plant needs in large quantities such as Nitrogen, Oxygen, Carbon, Calcium and so on.
Micronutrients: Needed only in small amounts, but still very necessary such as Zinc, Manganese, Nickel, Copper and so on.
Easy Projects
Here are some very basic projects to get you going on your journey of growing with Hydroponics.  We are big believers in that "you learn by doing".  In addition, we also believe in not "reinventing the wheel".  Whenever possible we will use videos to help you along the way.   Some we will produce, others from sources we have found on the Internet.   If it is a source from the internet, we'll point you to a link, provide credits to the source.
If you want a basic and inexpensive setup right out of the box? We recommend something like the Giraffe-X Indoor Growing System.  Which is available from Amazon and other sources.   If you feel more like doing it yourself here are two projects for you and the family here are a couple of projects to get you going.
Hydroponics in a 2-Liter Soda Bottle – STEM Activity.
This is a good basic project and fun for all ages.  The only change I would recommend is to paint the bottle bottom haves black.   This will cut down on the growth of algae.
World's Most Simple $5 DIY Hydroponic Setup QUICK EZ & CHEAP 
It may seem complicated, but, it is not.
What's Next?
We will be combing the Internet for the best resources to help to address what you need to know to get yourself going on your Hydroponics journey.  We look forward to your comments and questions.  Feel free to contact us by clicking here.  You can grow your best with Hydroponics.