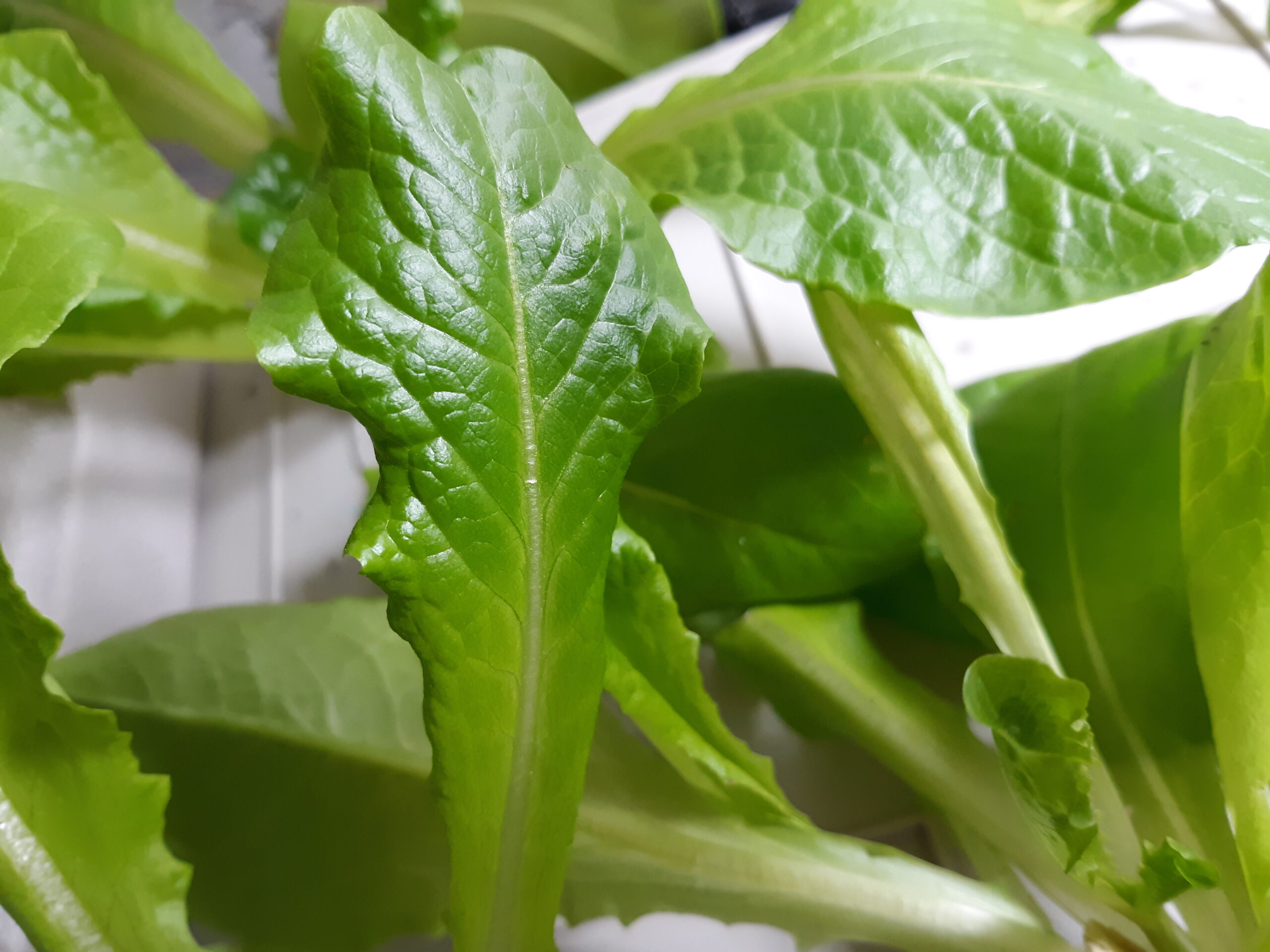 A QUICK PROJECT
This past weekend I made my own Mason Jar Hydroponics system.  Let's walk you through this quick and simple way to get you started in homegrown DIY Hydroponics.
GETTING STARTED – What you will need:
Container (Mason Jar)
Yogurt cup or Net Pot
Plant
Rock Wool, Clay Pebbles or Perlite
Plant Nutrient
Newspaper or Aluminum foil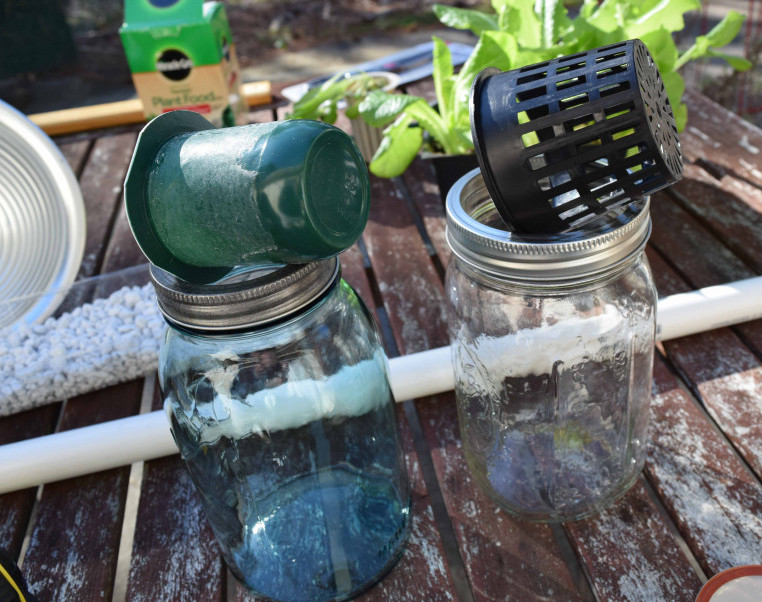 CONTAINER – MASON JARS
Any kind of food-safe jar or container will work  – the common Mason Jar with lid is a good choice. I'm using Mason Jars for this project, the color of the Mason Jar doesn't really matter.
YOGURT CUP OR NET POT
If you are going with a wide-mouth Mason Jar you need to go with a 3" Hydroponic Net Pot.   As for the standard mason jar pictured here you'll need to use a Yogurt or similar container. Opening in the lid is about 2 1/8 inches.  Just big enough that a 2 " Net Pot falls through.  Suggest you do as I did, take the lid to into a supermarket and find a Yogurt container that would work.   Fortunately, it was a brand that I liked.  As for the standard Net Pot, you can get these from Amazon.  A 40 pack of 2" and 3" is really inexpensive.  The variety of sizes gives you a handy choice for different size containers.  Net Pots are ready to use since they already have slits for plant roots to grow through.  For a Yogurt cup – you will need to cut holes.  I wouldn't recommend drilling holes since Yogurt cups are very flimsy.  You could use a sharp blade or even a soldering iron.   I tend to like my fingers, so I used plain old scissors.  As you can see from my work, it's not a pretty sight – but hey, it works.   A big plus is, I still have all of my fingers.
PLANTS/ROCK WOOL, CLAY PEBBLES or PERLITE
Any plant that grows well with hydroponics will work, see my post on Hydroponic Seeds – 5 Helpful Hints to Get You Started .  In this post, I cover plants as well as the growing medium.    For the Yogurt Cup, you are going to want to use either Rock Wool, Clay Pebbles or if you have purchased starter plants as I did, the soil already around the roots.  In the following pic, the white material is Perlite.  What is brown stuff, you may ask?  No, they are not some rabbit dropping by, they are Clay Pebbles.  I encourage you to buy local whenever you can – if there is not a Hydroponic shop near you, again Amazon is a good place to shop.  They have all the material and variety that you will need to get started and I am not saying that because I am an Amazon Affiliate, it's just true.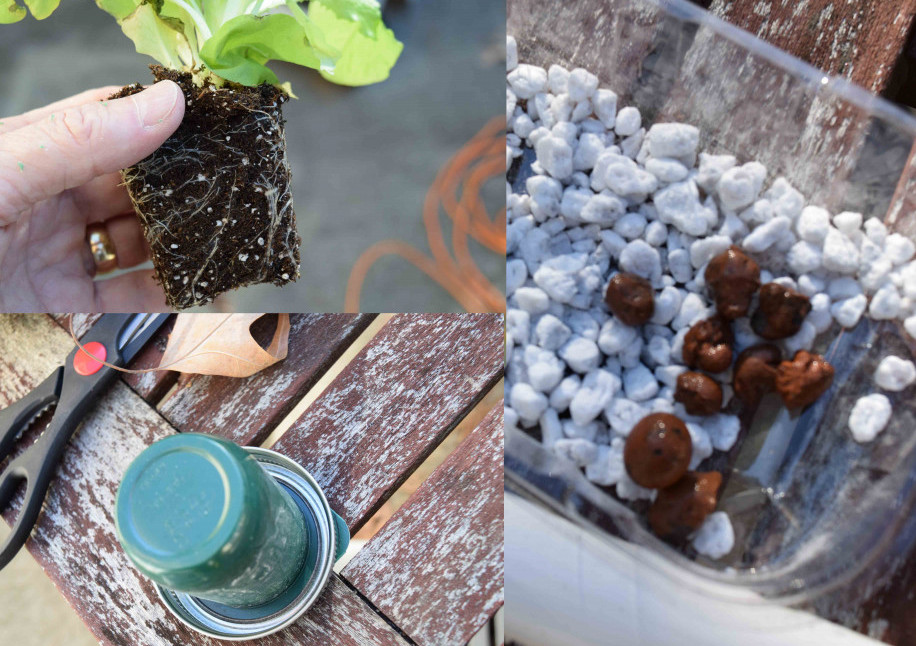 PLANT NUTRIENT
Standard plant food can work, but make sure you read the label and you use 1/2 what they recommend for continuous watering.   It is also recommended that you use distilled water to prevent nasties from getting into the water.  I didn't have any distilled water that I could use – so I grab a jug of drinking water.  When filling the jars, please do not fill to them to level that the pots are totally submerged in water. Believe or not roots need oxygen to grow.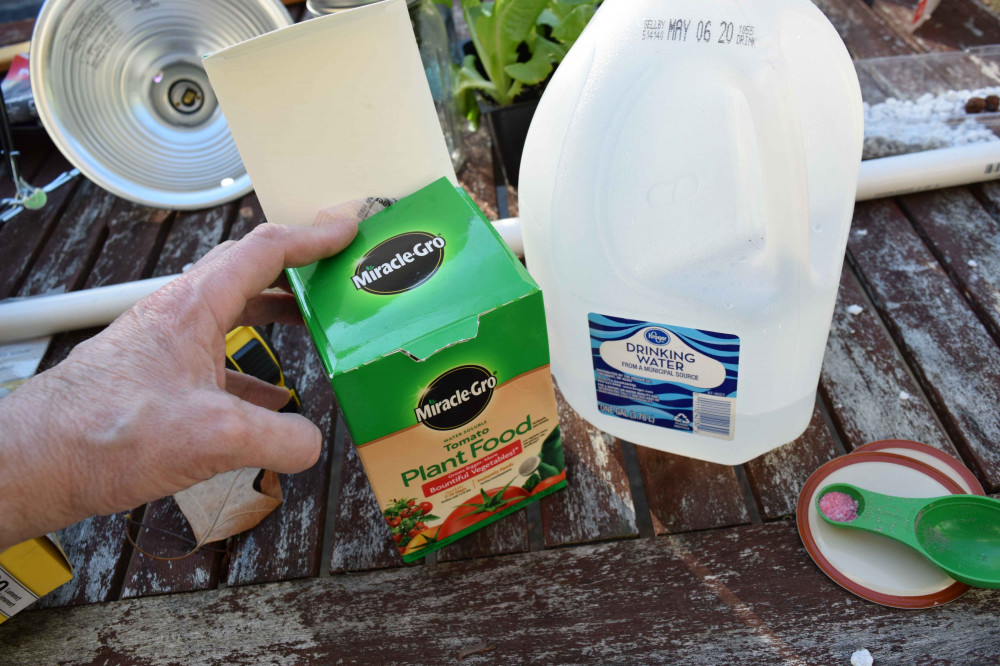 NEWSPAPER OR ALUMINUM FOIL
You may be asking what's newspaper or aluminum foil got to do with it?   Well, nutrient eating algae like this environment. To cut down all algae growth you'll need to wrap the jars in something that will cut off light from getting to the nutrient water. Either newspapers or aluminum foil will work and in addition, you, want to make sure you can peel it back to check on your plant roots and water level.
IN SUMMARY
Mason Jar Hydroponics is a quick and fun way to grow plants.   Looking forward to your comments and please do not hesitate to contact us if you have any questions.  Please feel free to follow us on any of our Social Media Channels.